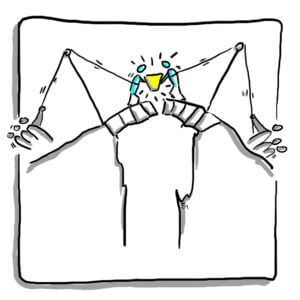 This neverending pandemic hasn't been the best mental health environment for many people — it has created raised levels of uncertainty, anxiety, loneliness, unhappiness, procrastination and feelings of dreariness for large numbers of people.
That's understandable, and I feel tremendous compassion for everyone who is suffering right now.
I strongly believe that this is an opportunity for us all, to use this difficult environment to shift something for ourselves.
Focus when we're feeling overwhelmed
Find joy in the middle of the ordinary and mundane
Have compassion for ourselves when we're feeling difficult emotions
Connect with others who are feeling those same difficult emotions
Find a sense of meaning in everything we do
Relax when things are cha